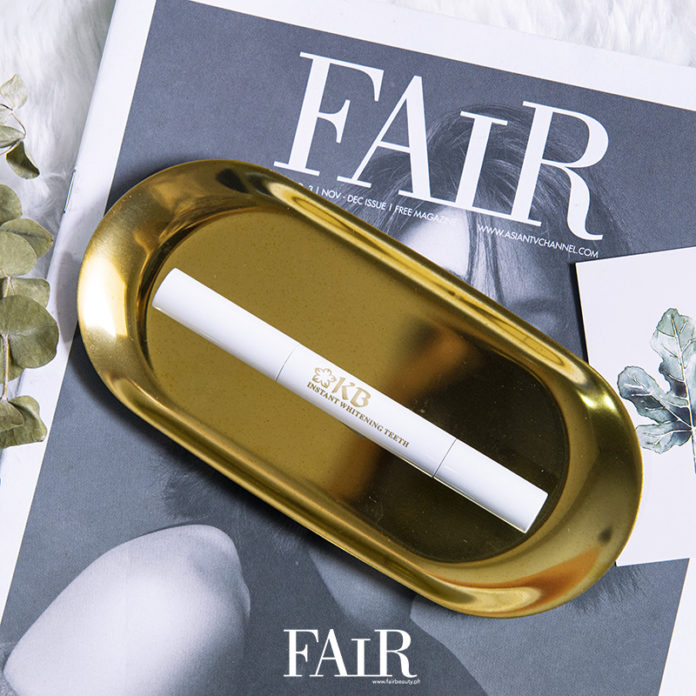 Flashing a sweet smile comes easy if you have pearly whites. You feel more confident in talking with others and in having up-close social media posts. The problem is that smoking and our favorite drinks like coffee, tea, and soda can leave stains making our teeth yellowish. Sadly, brushing alone can't give us back the confidence to smile. And you may not be able to smile after paying the bill for a teeth whitening service of your dentist.
Your best option is to have ​KB Teeth Whitening Pen that guarantees having a bright white smile again. It's so easy to use and now comes with new sleek packaging so you can safely carry it anywhere. It contains Carbamide Peroxide, the bleaching agent proven helpful in removing common food stains on teeth enamel. It also has Glycerol widely known in dental whitening. Once these active ingredients touch the teeth, stains breakdown revealing a whiter surface. Although it makes a huge difference in the color of your teeth, it's gentle enough to be used even without the assistance of a dentist. You have nothing to worry about the safety of KB Whitening Pen because it passed the FDA and Halal standards.
After brushing your teeth, wipe them dry. Rotate the base of KB Whitening Pen to dispense the gel. Keep your lips away from your teeth during the treatment and let the gel stay for sixty seconds. You will notice slight foam while the gel is dissolving stains on your teeth. After a few minutes, you'll already have perfectly white teeth you'll feel like smiling every time. But this isn't the end of the transformation in your teeth because KB Whitening Pen can remain active long after you applied it to your teeth. For better results, do not rinse after use and refrain from drinking or eating 30 minutes after application.