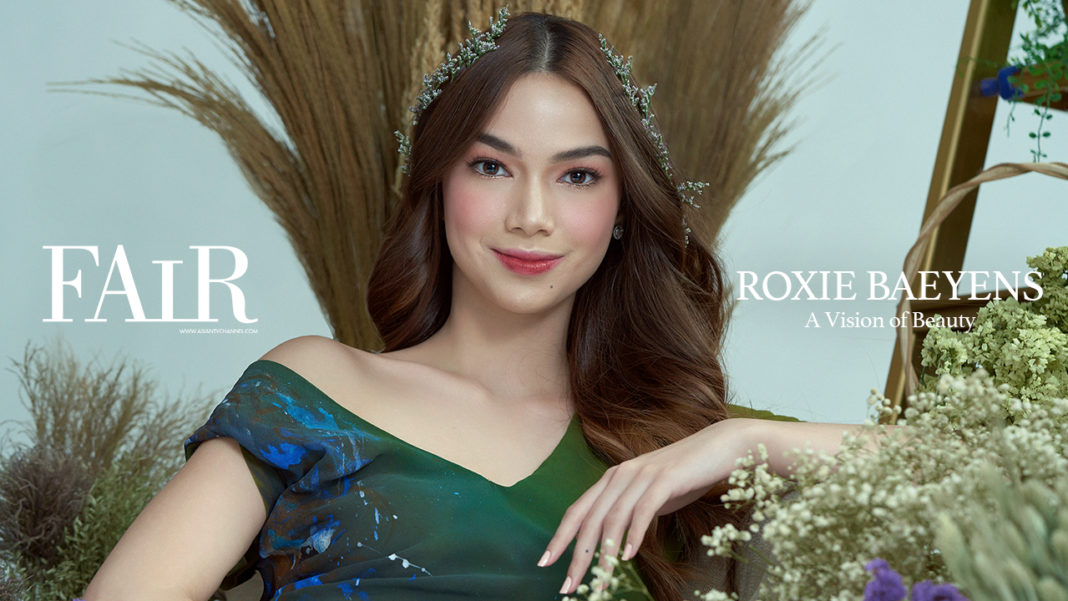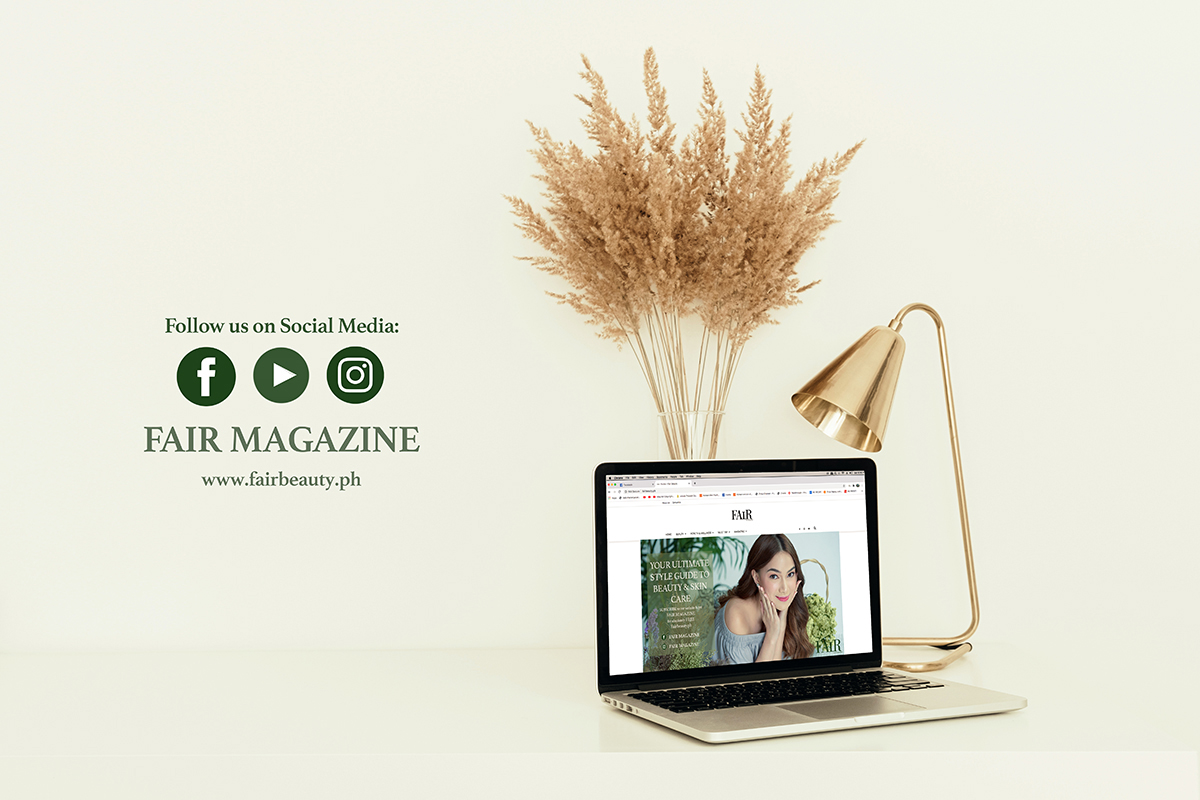 "Bringing that positive energy and always choosing to be kind through words and actions are what I believe carried me through to the very end of the competition. I have this philosophy that you don't always have to be the best, having a good heart and passion alone could make you go a long way. But on top of that, it felt like it was destiny, a part of God's plan for me."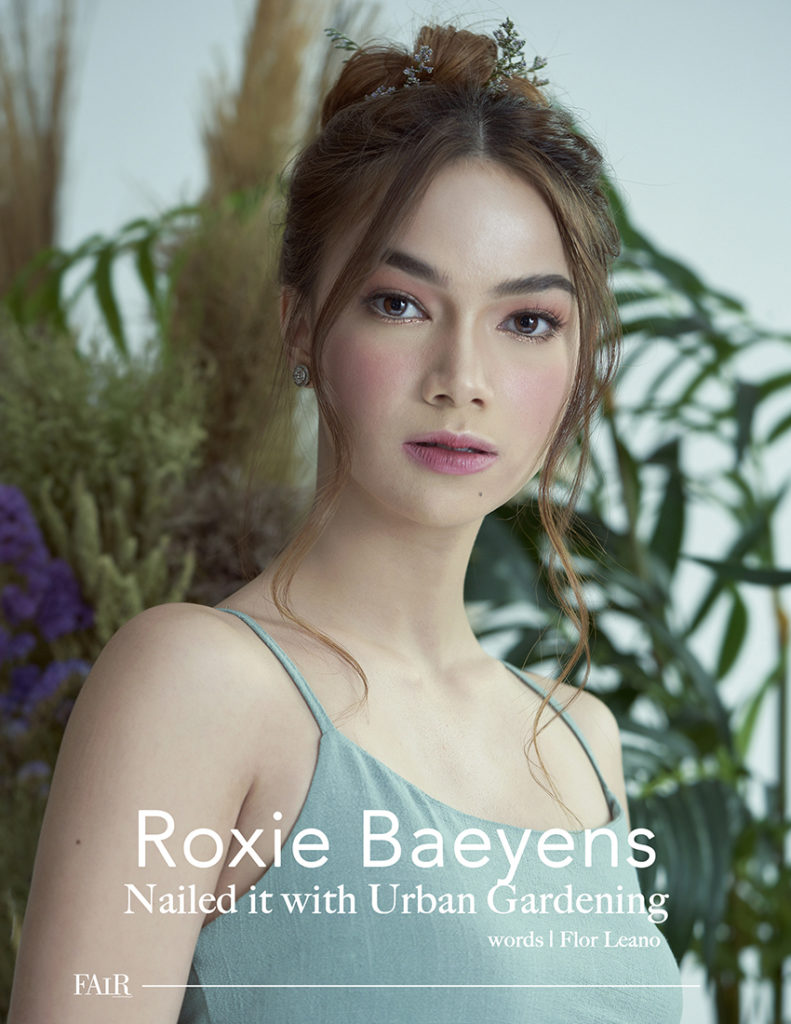 Wardrobe: Tela @tela.mnl
Baguio City must be very proud of Miss Roxanne Allison Baeyens, the reigning queen of Miss Philippines Earth 2020. This 23-year-old stunner edged 32 other Filipinas and was chosen as the most beautiful and the most environmentally-conscious woman in the country today. Her eco-video shows how much she really loves Baguio and how she has been participating in reviving the natural beauty of her home city. Her urban gardening advocacy is truly timely because the social limitations make people miss the touch of nature.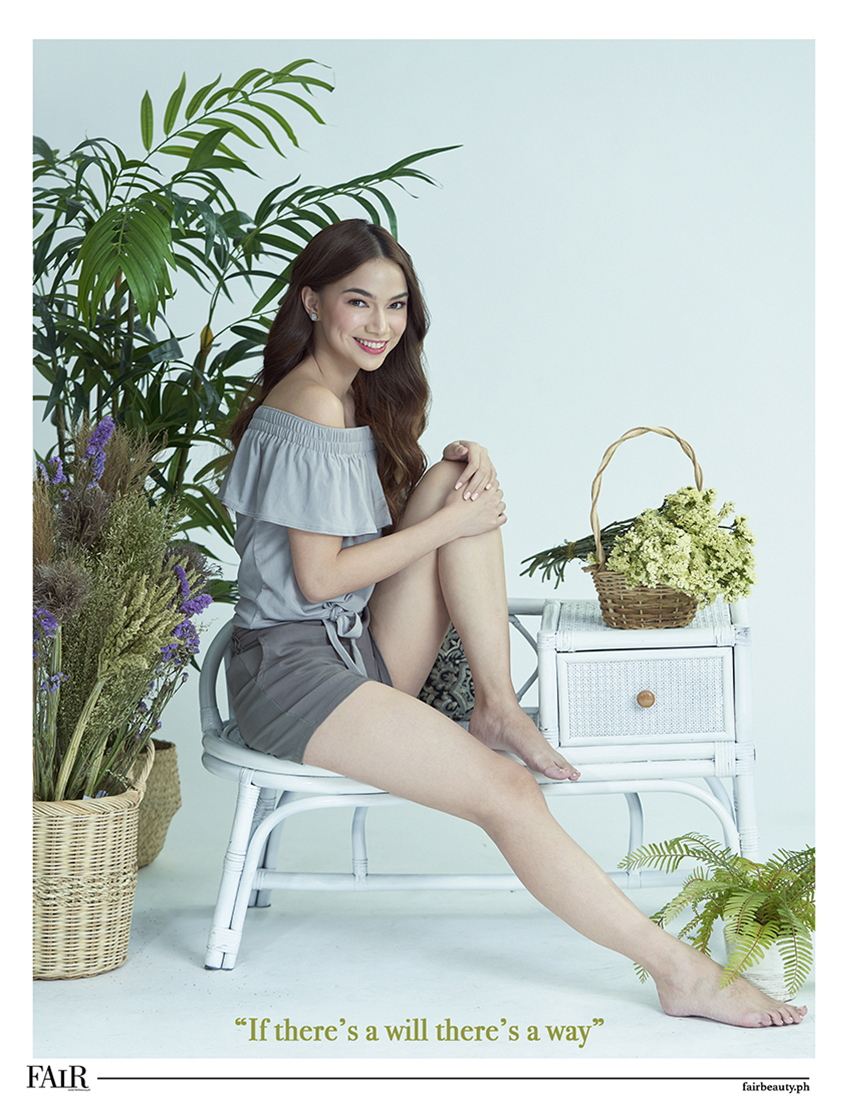 Wardrobe: Ten Thousand Things Boutique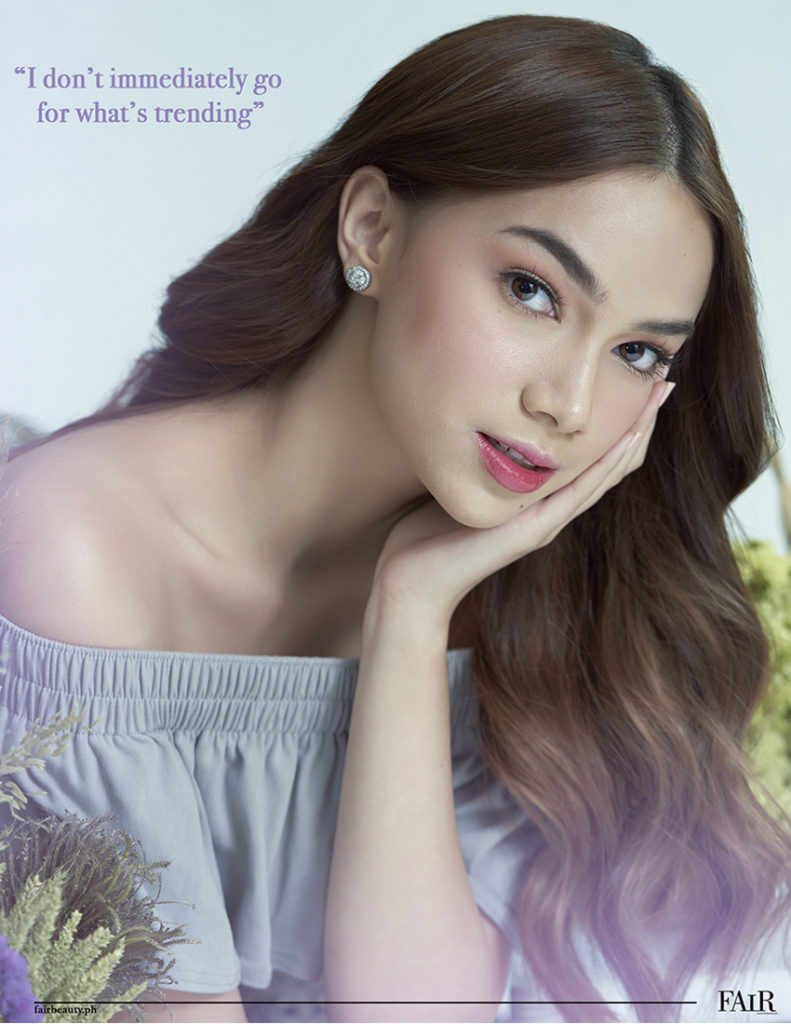 When she was asked why she chose urban gardening as her advocacy Roxie says that she was exposed to environmental responsibility as a child being a daughter of an environmentalist. She explains: "I was certain that urban agriculture as an eco-activity is very relevant and timely amid this pandemic. I inferred that if we grow our own organic food then we can have a sense of security during this crisis, and at the same time get the nutrition we need to boost our immune systems and stay healthy against the virus. I wanted to share with people the potential benefits of growing their own food in improving their physical and mental health and the condition of the environment."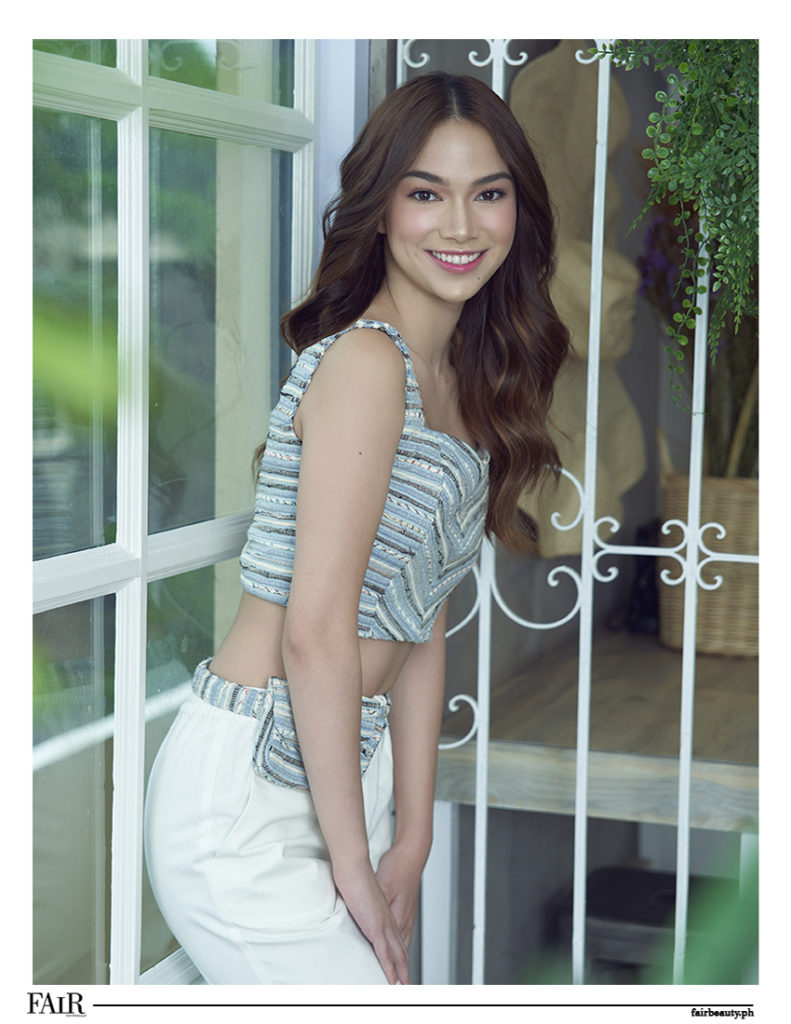 Wardrobe: Tela @tela.mnl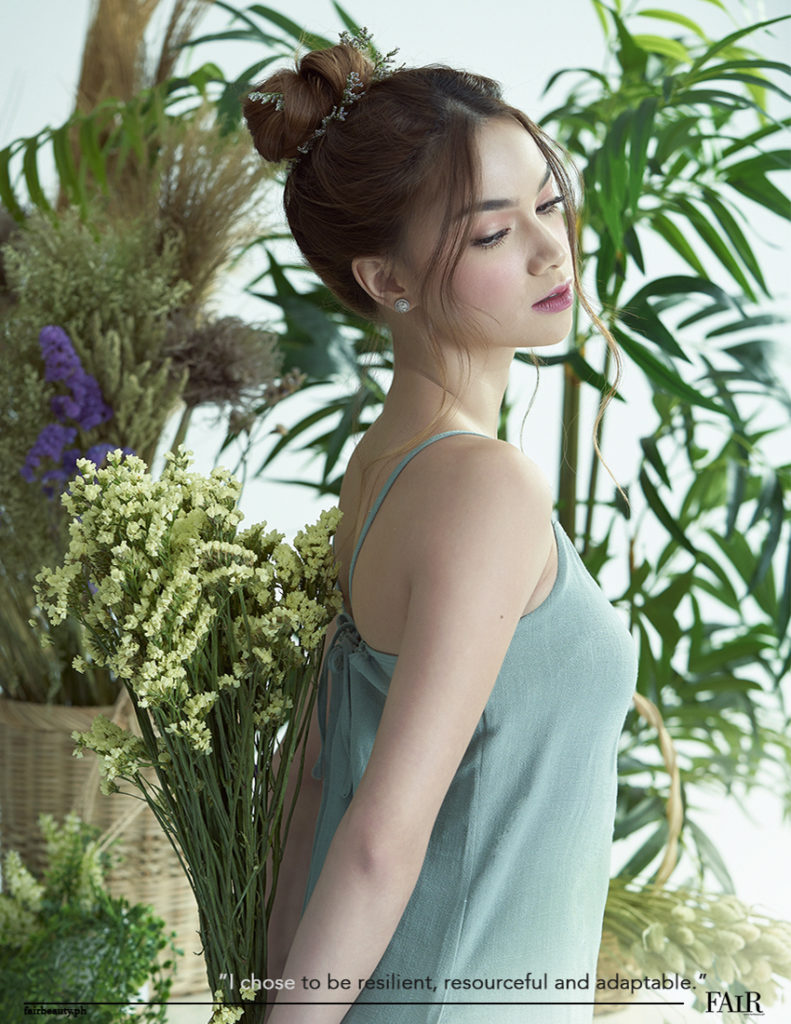 Miss Philippines Earth 2020 proved that it can embrace changes and has become the model for the new normal in conducting beauty competitions. It staged the first-ever online beauty competition done through Zoom. Knowing that the judging of Miss Earth Philippines would be done online, Roxie says that she thought of ways to shine better and project herself in front of the camera. She admits that online beauty competition was also new to her. Roxie had joined other beauty competitions before. In fact, she emerged the First Runner-up in Miss Tourism and Culture Universe 2019. But the new avenue for a major beauty competition like Miss Philippines Earth did not dampen her determination to win the crown.
"I chose to be resilient, resourceful and adaptable. I also spent months learning more about environmental protection, filling my 100-page notebook with information and ideas and challenging myself every single day on what more I could do as an advocate for Mother Earth,"
Even during the pre-pageant, observers already said that she had strong potential to win the coveted Miss Philippines Earth crown because of her focus and strong determination. But the lockdown challenged her because it limited her resources. Like most people, she longed the company of her family and team who are in Baguio. But this taught her to be humble and grateful for what she has so she made the most out of what was available by being creative. Good thing this commercial model never ran out of ideas. "As the saying goes, "if there's a will there's a way". It's really more about how you decide to look at the situation, either as a glass half full or half empty. Tapping the power of optimism has helped me greatly in overcoming challenges during the competition, the pandemic and other aspects of my life," she says. The Internet connection was also a challenge during the competition along with the struggle of projecting well on camera in the space and props she had. Well, whatever difficulties she might have gone through, they are all over now. All her hard work paid off. And she will always be remembered as the Miss Philippines Earth queen during the pandemic.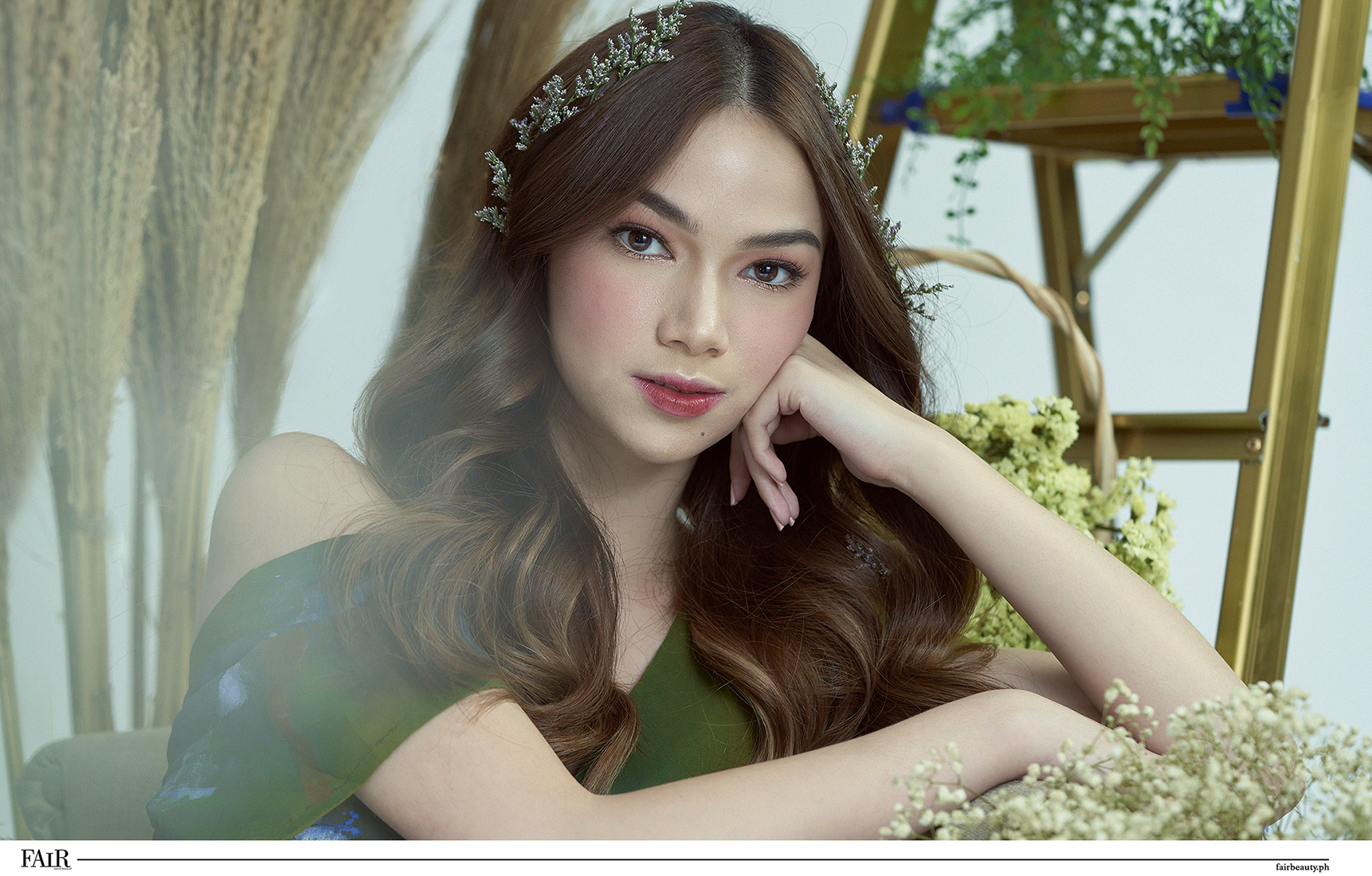 Designer: Manny Halasan
This humble queen really believes that her optimism and her gift of being approachable allowed her to experience this glorious victory. "Bringing that positive energy and always choosing to be kind through words and actions are what I believe carried me through to the very end of the competition. I have this philosophy that you don't always have to be the best, having a good heart and passion alone could make you go a long way. But on top of that, it felt like it was destiny, a part of God's plan for me," she quips.
Roxie's fair and clear skin never goes unnoticed. But she is not the type who would overload her skin with too much creams and serums. She sticks to the principle of "the less you put, the better". She gives her skin ample time to breathe and keeps it healthy by using beauty products at a minimum. She goes for cruelty-free and plant-based skincare products and does not let any day pass without eating fruits and vegetables. Her greatest beauty secret is to always carry a smile. She emphasizes that having a good sense of humor and a vibrant approach will add to the totality of a person's natural beauty. She credits her gorgeous figure to her naturally fast metabolism although she keeps it toned by exercising 2-3 times a week. Surprisingly, she eats everything she wants without gaining weight. As for her fashion style, she describes it as classic. "I don't immediately go for what's trending. Sometimes I just grab a dress of my mom from the 80's and mix it up a little. I enjoy wearing vintage clothing or outfits I have had for a very long time maybe because I am very sentimental. As a Baguio Girl, I also love ukay-ukay!," she explains.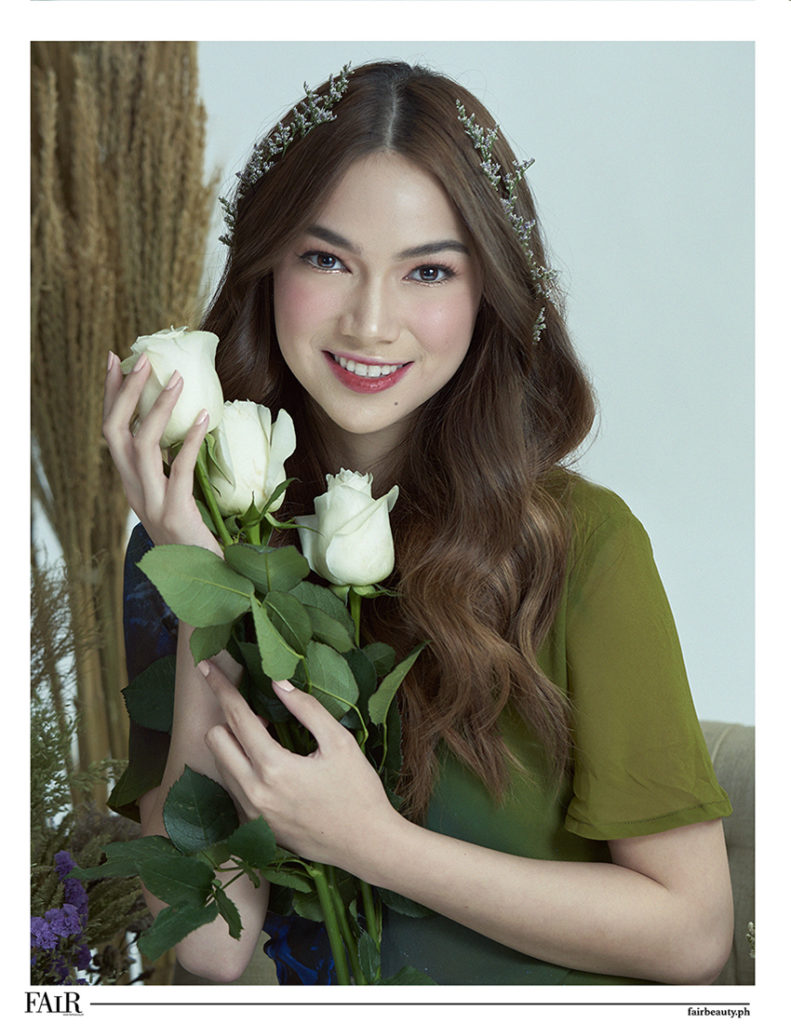 Designer: Manny Halasan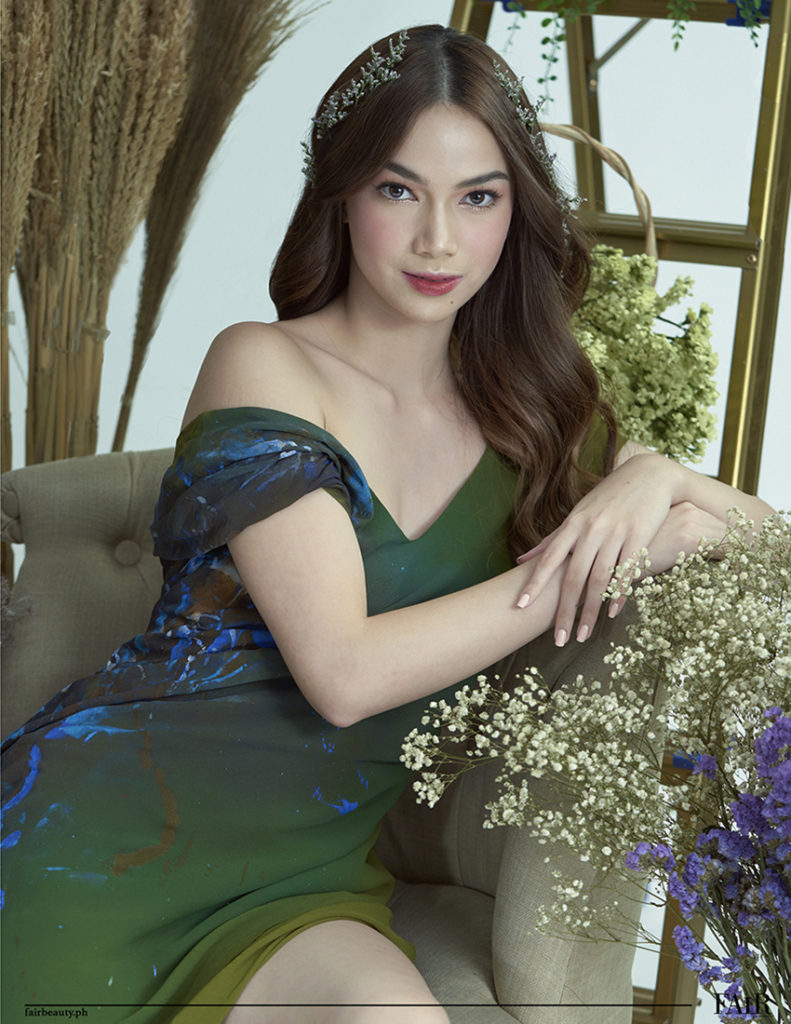 As we are ushered in a new era, Roxie blends in the new life gracefully like a ballerina joining a group of other dancers to perform her best. Other than binge-watching her favorite series on Netflix, she has been very fond of learning how to cook. She also looks forward every day to water her plants and to play with her rabbits and adopted cats. As an animal lover, her greatest stress reliever is her Stray-t From The Heart initiative where she feeds stray and pet dogs and cats in need here in the Metro. And to those who are still confronting the pandemic, she offers her encouraging words. With all compassion, she says: "Know that you don't have to go through this alone. There are a lot of kababayans willing to lend a helping hand. Bayanihan is in our DNA. For those suffering from anxiety or depression, know that it's okay not to be okay. Just take it one day at a time and don't be too hard on yourself. Hold on, be kind and take care of yourself and others." Roxie's journey to success does not end here. It's just the beginning and with her beauty, intelligence, sincerity and genuine concern to the environment she's just an inch away to reach her ultimate goal.
Miss Philippines Earth 2020 | Roxanne Allison Baeyens @roxieebae
Photography | Edward Keeler @redkeeler
Styling | Patrick Henry @styledbypatrickhenry
Make Up | Grynne Bejarin @grynneandmakeupartistry
Hair | Jan Jonas Lucas @jonaxlucas
Designer | Manny Halasan @manny.halasan
Accessories | Christopher E Munar @christophermunar
Set Design | Macky Combe @mackycombe
Videographer | Darwin Dela rosa
Executive Assistant | Arvin Maglalang

Special Thanks to Lovely Lavarias & Lucas House of Plants

#RoxiexFairMagazine