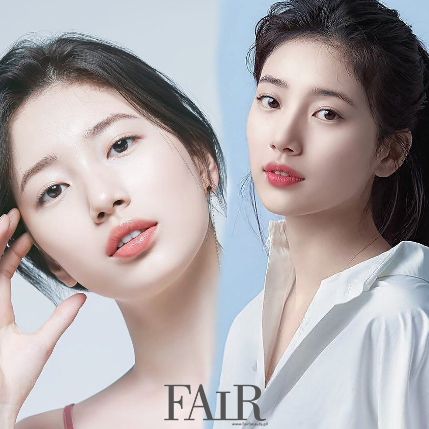 BY | LIAH ROXAS – MAGUNDAYAO
Bae Suzy, also known in South Korea as
"Nation's first love" adored by K-Drama fans for her innocent face & angelic smile.
Unknown to others, she made her debut as an Idol. A member of MISS A, A girl group under JYP Entertainment.
She is considered as one of the top Korean Celebrities with most number of beauty endorsements. That being said, the star is trusted by known beauty brands such as Kerasys, The Face Shop, Dashing Diva and Lancôme.
But what entices her fans around the globe the most is her impeccable skin and flawless complexion sans makeup. Her "No Makeup" photos are all over the internet and her beautiful bare face easily gains attention.
The Start-Up star swears by her 4-2-4 facial cleansing method. It's a 10min skincare routine that promises a thoroughly cleansed face – free of dirt, oil, makeup residue and grime leaving a flawless and well cleansed facial skin.
Step 1. 4mins of Oil Cleansing
Using your Oil cleanser of choice, Use your fingers to gently massage the whole face in a circular and upward motion to slowly remove makeup. 4mins is the perfect amount of time to get rid of your eyeliner, mascara and foundation.
Step 2. 2mins of Foam Cleanser
Oil cleansing might have removed your makeup but it's not yet enough. So make sure to lather cleanse with a gentle foam for 2 minutes til the face is free of dirt, grime and oil.
Step 3. 4mins of Water cleansing
This step is important because many girls tend to rinse quickly thinking that the makeup remover and facial wash finished the job. But 4 minutes of rinsing with water ensures that your skin has no leftover chemicals and gets hydrated enough.
Easy peasy or sounds like a lot of work?
Afterall, What wouldn't We do to have skin like Suzy's?