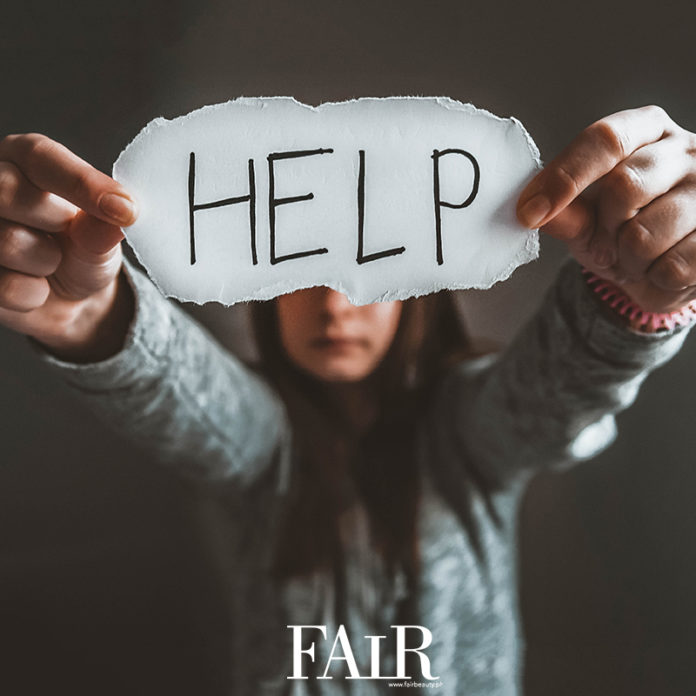 BY | FLOR LEANO
While a novel virus remains a threat to everyone in every corner of the world, another terror is posing a greater threat to women who are locked down within their homes.  Before the quarantine orders,  physical abuse on women was already rampant but became even worse during the pandemic. The number of domestic violence soared higher these days as United Nations report shows. In Malaysia calls for help from abused women have doubled and in France, they are up 32%.
In the Philippines; however, there is a drop in the number of domestic violence cases. The Philippine Commission on Woman explains that the victims could be discouraged by limited mobility and the absence of public transportation. Looking closely at the situation though, the 24/7 presence of the abuser and the abused in one house could have intensified the fear and made outside contact even more difficult.
Despite difficulty in reaching for help from Women's Desks, it's still the most effective way to get help. Once rescued abused women can temporarily stay in shelter homes until protection orders are released and abused cases are filed. But while staying with an abusive partner, the National Domestic Violence Hotline based in Austin, Texas suggests the following Safety Plan if one is living with an abusive partner:
Identify your partner's use and level of force so that you can assess the risk of physical danger to you and your children before it occurs.
Identify safe areas of the house where there are no weapons and there are ways to escape. If arguments occur, try to move to those areas.
Don't run to where the children are, as your partner may hurt them as well.
If violence is unavoidable, make yourself a small target. Dive into a corner and curl up into a ball with your face protected and arms around each side of your head, fingers entwined.
If possible, have a phone accessible at all times and know what numbers to call for help. If your life is in danger, call the police.
Let trusted friends and neighbors know of your situation and develop a plan and visual signal when you need help.
Teach your children how to get help. Plan a code word to signal to them that they should get help. Instruct them not to get involved in the violence between you and your partner.
Practice how to get out safely. Practice with your children.
Plan for what you will do if your children tells your partner of your plan or if your partner otherwise finds out about your plan.
Keep weapons like guns and knives locked away and as inaccessible as possible.
Make a habit of backing the car into the driveway and keeping it fueled. Keep the driver's door unlocked and others locked — for a quick escape.
Try not to wear scarves or long jewelry that could be used to strangle you.