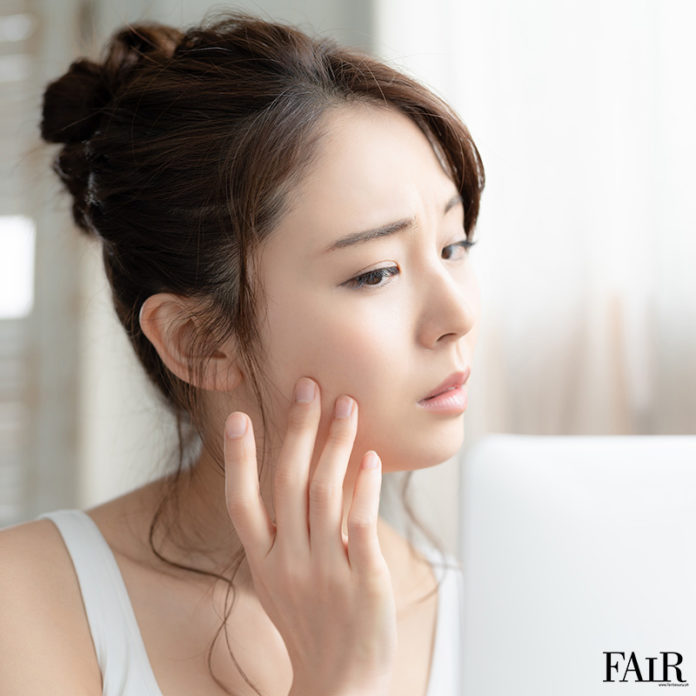 Hyped as a solution to various skin problems, hydroquinone is believed by some as a depigmenting agent that lightens dark skin areas such as freckles and age spots. But there are a lot of reasons you should question such advertisement claims. The Food and Drug Administration declared that hydroquinone including tretinoin, an acne and wrinkle treatment is banned and causes health hazards.​ You should really think twice before using these ingredients on your skin. Deborah Legaspi, director for FDA Mindanao East Cluster explained that both chemicals are ​not​ allowed as cosmetic ingredients as these are commonly used as household cleaning agents. She added that products containing both chemicals may only be bought as over-the-counter or prescription drugs but not in cosmetics.
Considering that hydroquinone is essentially a household cleaning agent, it causes several side effects such as itchiness, redness, and stinging. Those who are sensitive to hydroquinone can experience a severe form of allergic contact dermatitis that involves more significant burning, itching, and crusting. Meanwhile, those who have dry to sensitive skin may experience dryness and irritation. Some people also reported minor swelling after using hydroquinone. It is not really true that it can treat hyperpigmentation. Those with dark skin are recommended not to use it as it may worsen hyperpigmentation. the ​Health Science Authority (HSA) ​also has negative findings about hydroquinone and after doing extensive research, it is linked to several health problems such as respiratory tract irritation, organ-system toxicity, and even cancer.FDA supports these findings and warned that using hydroquinone may result in adverse reactions including skin irritation, itchiness, anaphylactic shock, and even organ failure.
Everyone wants to be beautiful, but people need to be very careful in picking the skincare products they will trust. It may give an instant result but prolonged use will not just give adverse effect to the skin but also to one's overall health. For these reasons, the FDA reminds the consumers that they have to be aware of the health risks of using banned ingredients like hydroquinone and refrain from using them.
Sources: https://bit.ly/3q2fp3c