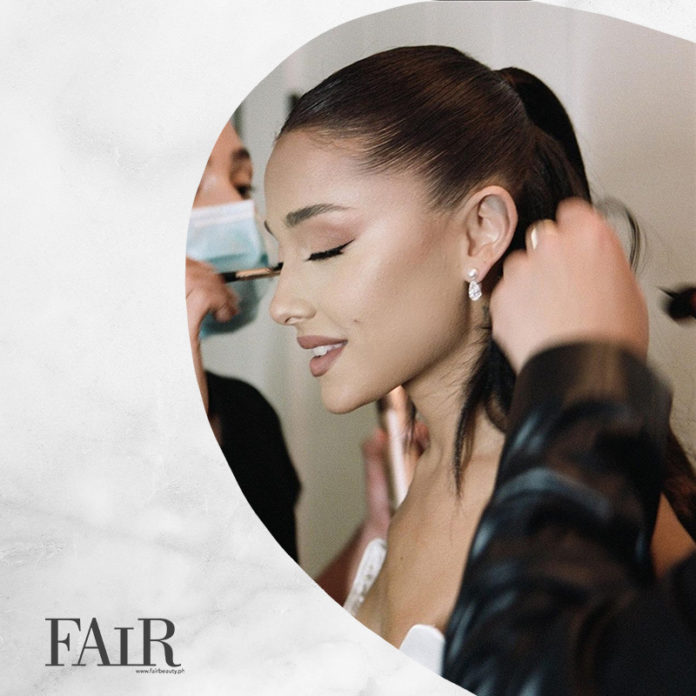 BY: Liah Roxas – Magundayao
The Secret wedding is not so secret anymore after the Grammy winning singer shared photos of her intimate wedding ceremony with Real Estate Developer, Dalton Gomez, on her Official Instagram account last Wednesday, May 26, 2020
Ariana Grande shared to her fans on Social media a closer look at the details of her special day.
Stunning in her custom made Vera Wang wedding dress, She channeled Audrey Hepburn's timeless elegance while walking down the aisle. She and her Glam Team opted to stick to the Singer's iconic look– Neutral, earth colored, subtly smoked matte eyeshadow, chiseled facial contour, mauve nude lips, lots of eyelashes for that dreamy effect and of course, her signature winged cat eye to match the iconic Ariana Grande Ponytail to complete the look.
The dress was actually a result of a pact Grande had with Vera Wang years ago at the Met Gala – when Wang promised Grande that she would design her gown for her big day. And the end result of this promise? A Lily white, silk charmeuse, empire waist column gown and a sculpted neckline paired with a handmade shoulder length veil with a satin bow as an accent. Altogether, the look was styled to perfection by Mimi Cutrell.
Gomez and Grande held their intimate wedding ceremony with less than 20 close friends and family at the Singer's home in California.

Photos: Stefan Kohli / @arianagrande IG