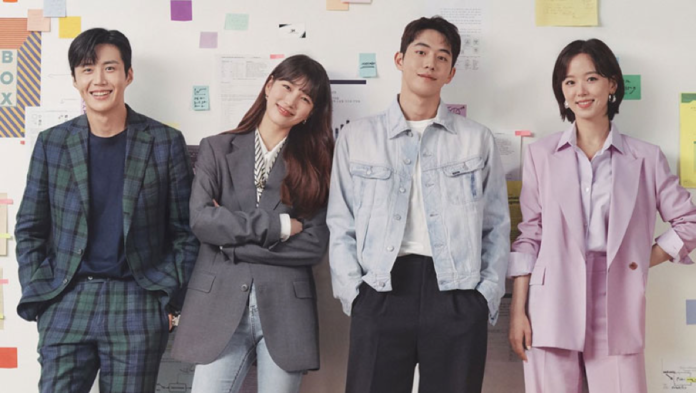 By: Kristina Dabi
If you just can't get enough of Start-up, the currently hottest Korean Drama today, or if you are looking for a reason why you should watch this, then you are in the right place. Just be warned if you haven't watched it, it contains some premises of the show. But don't worry cause it's not a blow-by-blow account, so I am sure you will still fall in love with the show if you choose to watch it!
Bae Suzy, "Korea's First Love" is back again on the small screen! Bae Suzy is one of the most popular actresses in Korean entertainment to date. Now, she stares together with Nam Joo-Hyuk, Kim Seon-Ho, and Kang Han-Na in the hottest Korean Drama currently on-air titled Start-up. As with all the Korean drama you probably watched, "Start-up" brings all the elements that make the global fans hooked. It deals with love, family relationship, friendships, and most importantly, it talks about Dreams in life.
Bae Suzy's character, Seo Dal-Mi, is a young woman with big dreams. Although she had a tough life to live, she maintains a positive outlook in life. Her childhood was perfect until her parents got divorced. Because of that, she and her older sister got separated. She stays in the custody of her father, while her older sister chooses to live with her mother, who got remarried. As if it could not get worse, her father died as their life together as a family was about to get better. Fast forward to the present, Seo Dal-mi grew up into a hopeful, hard-working woman. She may not have gone to college, a choice she made because her grandmother cannot afford to pay her tuition fee, but she possessed traits of a person with a bright future ahead. She is intuitive, ingenious, and most of all, she is compassionate, traits that her father also possessed. Just like her father, Seo Dal-Mi dreams to start her own business, make it a huge profiting company, and be its CEO. Together with her newfound friends, they entered a contest that provides support for Start-Up companies.
In today's time, we have a lot of real-life Seo Dal-Mi to look up to. You might even probably know someone personally. But to name a few popular ones, we have Michelle Obama, Emma Watson, and Catriona Gray.
Gone are the days when women are stereotyped as a damsel in distress. Today is the era for all women to feel empowered and to reach and make their dreams come true. Seo Dal-Mi's character is a true inspiration for every woman out there. She is not just passionate and smart, but she works hard to earn her way to success. A quality we can all possess!